Please note that Seminar would be in Farsi Language.
As space is limited, interested parties should register before we reach maximum capacity
The seminar is open to attorneys, businessmen, physicians, industrialists, developers, dentists, retailers, distributers, investors, those active in the construction field and other professionals who desire to obtain accurate information from a reliable industry leader in global immigration and business.
Focusing on the United States, Canada, European, South America and the Caribbean, this two-day seminar will provide individuals with reliable information on various business and immigration issues. Attendees will be able to participate in a question and answer session.
The items covered in the seminar include the following:
Choosing an appropriate country for relocation

Choosing a country as a second home in case of necessity

The best passports for individuals seeking to avoid visa hassles

The best countries for business development as well as hassle-free funds transfers

Real estate investment strategies in various countries

Acquisition of information on franchised businesses and how to make investment in different countries through this alternative

Choosing an appropriate option for investment in other countries

Opportunity to attend a special educational workshop on the economic sanctions in the Middle East
Dr. Taher Kameli is a distinguished attorney admitted to practice in several U.S. Districts including the U.S. Supreme Court.  Dr. Kameli established his law firm 23 years ago and in addition to running a successful law firm, he serves as an owner and CEO of various business entities in the U.S. His decades of experience in different business spheres coupled with his extensive expertise in law have fueled the success of his companies in the investment immigration sector. Representing more than 10,000 clients in various cases, successfully filing more than 200 cases before various U.S. federal courts, facilitating more than $100 million of investment into the United States, and representing more than 150 domestic and international companies in the United States are just a few of Dr. Kameli's accomplishments.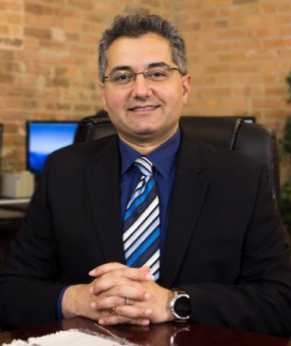 Sara Vaziri who graduated from Sharif University of Technology with an MBA, serves as the CEO of Franchise Elites located in California. She is a highly respected speaker in business seminars and educational workshops. Ms. Vaziri is licensed by the State of California in the field of business sale and she works with some of the top international company active in this field. Some of Ms. Vaziri's other achievements include serving as a host and producer for "The Franchise World" and "Business in the United States" programs. These programs have been broadcast on TMTV channel for several years. Ms. Vaziri was nominated to receive the "best small businesses in the U.S. (owned by women)" award in 2018 by the Small Businesses Administration (SBA).  The SBA provides support to small businesses and entrepreneurs in the United States.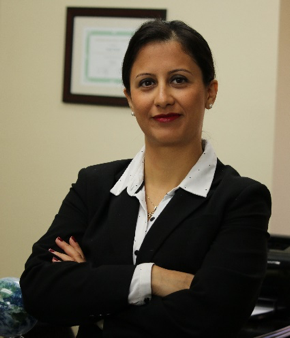 Attorneys and professionals from different regions of the world will be providing information on various countries' programs. The presentations will be made either in person or through Skype. Each of these individuals will present in the English language which will be translated into Farsi during the seminar. A Q&A session will be held as well enabling participants to ask questions directly to the speakers.
The fee for attending the seminar is $500 per attendee. Attendees who register before mid-March, will receive a 40% discount off of the general rate of admission. Attendees who register before mid-April, will receive a 20% discount off of the general rate of admission. Online payment through the company's PayPal account is available for those who wish to use this service. Attendees will be provided with all seminar information upon completion of registration.
The seminar will be held in one of the premier hotels in Istanbul, near to Taksim Square. The hotel name and information will be announced a week before the seminar.
A VIP meeting (to be held after the seminar) will be arranged for individuals with assets of more than 20 billion Tomans. VIP attendees can analyze strategies for capital preservation as well as a wide array of investment options including real estate, bank accounts, business and stocks during the meeting.
Should you desire to take part in the VIP meeting, kindly choose the respective option at the time of registration