TMTV educational programs (some being aired for years) are mainly focused on immigration and business issues.
Below you can review general information about some of these programs
Immigration Classes
Dr. Taher Kameli's immigration classes are undoubtedly TMTV's oldest and most popular program. Dr. Kameli admitted to the Supreme Court of the United States has been recognized as one of the first and most seasoned immigration attorneys who has rendered invaluable services to immigration applicants throughout his years of experience. EB-5 immigrant investor visa, E-2 visa, EB-1 and EB-2 NIW visas (visa programs specifically tailored for gifted individuals) count as his main expertise. Nevertheless, various types of immigrant and non-immigrant visas as well as immigrants' concerns (such as the travel ban issue) have been evaluated and discussed in Dr. Kameli's educational classes.
Point of View
This program which late colonel Saleh Kameli took part in and involves a constructive conversation (between Dr. Taher Kameli and Colonel Saleh Kameli) delves into different aspects of immigrants' lives. This program is broadcasted from time to time due to the audience's high demand.
Life As An International Student
This program conducted interviews with students who have been admitted to a U.S. university, have obtained their student visas, have relocated to the United States and are now completing their studies in the U.S. These students delineate the process they have gone through and make recommendations to those seeking to do the same. Student visa applicants can gain a wide array of practical knowledge from these interviews which are very informative for completing the process successfully.
Success Stories
Iranians who have attained considerable success in educational, business and career spheres after immigration to the U.S. have been interviewed in this program. Illustration of details in this regard helps those willing to relocate to the United States figure out possible ways for success and take them into account while planning for achieving this goal.
The Richest
This program introduces the richest and most prosperous people in the United States and the points made about their lives can inspire those who have chosen the business alternative after immigration to the United States.
The Franchise World
The audience are familiarized with franchise businesses and the franchise industry in the U.S. during this program. Significant details on these types of businesses are also set forth. In light of franchises' pivotal role in entering the business world, these points are of huge help in immigrants' future success.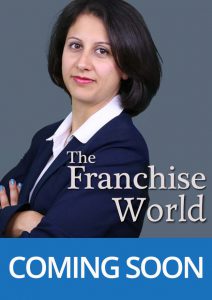 Business in the U.S.
This program invites professional and experienced individuals in the business field and includes very informative points for those intending to enter the business area in the U.S. after their immigration.